Memory Care
McKenzie Manor is Eugene's first memory care community. We provide care for those diagnosed with dementia. Our property is under one roof with multiple caregivers on site who are available to assist any resident immediately. With a full-time nurse, our care plans are continually monitored and our caregivers and med-aids are experienced in best care practices for residents.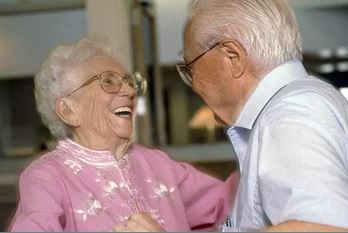 Our property layout is beneficial to Alzheimer's and dementia residents, with interiors that are warm and friendly. McKenzie Manor offers high-end services and amenities, including fun activities and events for all residents participation. Likewise, we offer a support group for family members and loved ones, and our team is always available to answer questions regarding Alzheimer's and dementia.
Placing a passionate importance on the individual, we at McKenzie Manor have a living environment that relates to memory care residents tastes, personality, and principles. We work hard to build trust and friendship that increases emotional and bodily comfort, fostering a connection to the past, while acknowledging future potential.
Our accommodations are designed to welcome and soothe, each room decorated with warm colors and comfortable furnishings. McKenzie Manor apartments are both stimulating and safe, and offering generous closet space, and room for the kinds of mementos and heirlooms that foster a sense of connection both to the past and to the present.
Amenities Abound
Three meals daily—all served in an attractive dining room and all as nutritious as they are delicious
A full calendar of social activities and outing events specifically designed to engage and satisfy those with cognitive impairments
Our safe courtyard, where sun, fresh air, and the sights and sounds of nature offer powerful therapies all their own.
Cognitive and Physical Support: Families and residents alike will appreciate the caring supervision of our dedicated, in-house staff—which includes licensed nurses – 24 hours a day, seven days a week. Not only will they offer the guidance required for personal safety and community involvement, they will also manage all medical needs, including prescription drugs and diabetes care, incontinence issues, and all of the activities of daily senior living.